Reminders:
**Please fill out the online consents as soon as possible.  There are still 65 families who have not filled these out.  It is important as we need parents to ensure they are doing the "daily health checks" at home before sending their child to school.  The consent should only take about two minutes. You do need your child's PEN number for the school cash online, which is a 9 digit number that Naomi can provide for you if you do not have this number.
School Ph# 250-478-8368. https://consent.sd62.bc.ca/apps/OnlineConsent
**Please remember to send in the forms that were sent home last Friday. These forms are very important as they update our emergency procedures and contacts.  Thank you.
**On rainy days, please send your child with rain boots and rain coats as we like the children to get fresh air as much as possible even if it is raining. Because we can only let the children play in certain zones, often the students will be spending recess and lunch on the field where their feet end up wet and cold.
Orange Shirt Day is coming up next week and will take place on Wednesday, September 30th.  Please have your child wear an orange shirt to school to honour those that went to residential school.  Why do we wear Orange Shirts?
Orange Shirt Dayis a day when we honour the Indigenous children who were sent away to residential schools in Canada and learn more about the history of those schools.
Wearing an orange shirt and promoting the slogan, "Every Child Matters," is an affirmation of our commitment to raise awareness of the residential school experience and to ensure that every child matters as we focus on our hope for a better future in which children are empowered to help each other.
Picture Day  will be Monday, October 5th.
Just a reminder to all families that Monday is a
Non- Instructional Day, kids have no school.

To report a student absence please email ruthking@sd62.bc.ca
or email your child's teacher directly. 
The safe arrival phone line is now disconnected. Please do not call the main office. 
If your child is sick please keep him / her home to rest and get better.  Thank you everyone.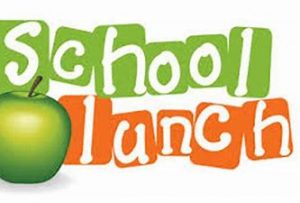 Brown Bag Lunch Program
"We believe a good lunch provides students with the nutritional energy to excel at learning".
If you wish your child to participate in the School Brown Bag Lunch Program for the month of September and October, the form sent home with all students must be signed and returned to your child's teacher by
Monday, September 21st, 2020.   You can also click on the link provided and print a copy. RK Brown Bag Lunch Program
Ruth King Elementary is one of the lucky schools, and we receive a Brown Bag Lunch Program delivered to our school every day.  This program is sponsored/subsidized in part by the Community LINK Program and the School Board.
This year our brown bag lunch program will be $80.00 per month per child, which has been averaged out over the ten months of the school year.  Each lunch costs the School District approximately $4.30 per day, and includes 1/3 of their daily Recommended Nutrient Intake (RNI).  Families who use the Program because it is easier than making lunch at home are asked to pay the full amount requested each month per child.  All other families are asked to contribute their fair share based on their needs.
Some other suggested payment options if you are unable to pay in full might be:
1)      Pay $40.00 with a subsidy of 50%
2)      Pay $20.00 with a subsidy of 75%
3)      Pay $16.00 with a subsidy of 80%
4)      Pay $8.00 with a subsidy of 90%
5)      If you are unable to contribute this month, your child or children are still welcome to register for the program.
No child should go hungry at lunch and
each family should support the program with whatever amount is possible.
Ms.  Ives                                                                                 Karen MacKay
Principal                                                                                Meal Program Coordinator
Instructions for registering for cash online are as follows:         
#1    Complete the consents above at https://consent.sd62.bc.ca/apps/OnlineConsent
#2    After Consenting, wait 24 hours before creating an account on School Cash Online OR paying fees at the school.
#3    Visit the website, School Cash Online: https://sd62.schoolcashonline.com/
#4    Click on "Get Started Today"
#5    Enter first and last name, click "Continue"
#6    Fill out information required (ie.phone number, address etc.) & click "Continue"
#7   Complete information by entering a password & security question.
#8   Check your email inbox (and junk mail) and click on the link to activate your account.  Please make sure to check your spam/junk folder too.
The information collected on this form is required and will be used solely for purposes of accounting for the School Meal Program.  It will be kept secure and confidential in accordance with the Freedom of Information and Protection of Privacy Act.  Any questions concerning the collection and use of this information may be directed to your School Meal Coordinator or the District Community LINK.
Just a reminder to ALL families that the consents need to be completed.
Please go to the link provided and complete the online consents including the Daily Health Check Consent.  This is a requirement for your child to attend school.   https://consent.sd62.bc.ca/apps/OnlineConsent
We hope to have all forms completed so that we can welcome your child to school and know that they are healthy.
Dear Parents/Guardians,                                                                    September 13, 2020
Happy Sunday Everyone!  Thank you all for an amazing first day back to school.  It seems to have gone fairly well and most of the children were happy to be back.  It was definitely overwhelming for a few students but that is to be expected after such a long time out of school.  So many things have changed during this global pandemic.
Before School Program (hours 7:30 to 8:30am)
This program usually includes breakfast and has been a drop in program.  This year we will be asking you to register for the program as we need to keep track of numbers and who is in the program for contact tracing.  We will have a form to fill out when you arrive on Monday morning, September 14th.  We will not be serving breakfast this week as we are still trying to figure out the processes for serving food.
Kim Basso and Ramona Melanson are the new Before School Program Coordinators.  
Lunch Program (hours 11:55am to 12:10pm)
This program has usually been a hot lunch program but this year it will be a bagged type of lunch.  The program is not starting in the first week as we need to put some processes in place at the district level and Truffles, the company that makes the food, is in the process of changing their health & safety protocols and figuring out new menus.  Information will be coming this week, along with forms to fill out indicating if your child will be taking part.  We anticipate that the bagged lunch program will start on Monday September 21st.
Karen MacKay is the Lunch Program Coordinator.
School Grounds 
The school grounds will be open for students and staff only during the hours of 8:30am and 2:23pm.  Parents, when you are dropping off and picking up your child, please make sure you are socially distancing and wearing a mask if you are interacting with others.  Thank you in advance.
Daily Health Checks and Other Consents
Please fill out the Parent Consent Forms online before coming to school on Monday, September 14th.  This is a requirement for your child to attend school.  Here is the link below and a list of all consents that you must complete. https://consent.sd62.bc.ca/apps/OnlineConsent
Aboriginal Education
***Daily Student Health Check Agreement ***
FreshGrade Consent
General Consent for School Fieldtrips/Activities
Google Apps for Education Consent
Internet Access Consent
Media Consent
Online Learning Platforms Consent
School Cash Online Consent (used for lunch program and fundraising etc.)
School Supplies and Food
Please note that whatever your child brings to school they will also be taking home with them.  This is our new pack in and pack out policy.
Please send your child to school with a full, spill/leak-proof water bottle they can have at their table or desk.
Please send a pair of inside shoesfor school.  Intermediate students included.  Let's try to keep our new gym floor sparling and our hallways and learning environment clean.
Please keep a change of clothesin a labelled ziplock in your child's backpack. The ziplock will remain in your child's backpack until it is needed.
Please send all school supplies on Monday. Supply lists can be found on the Ruth King Website (http://ruthking.sd62.bc.ca/wp-content/uploads/sites/23/2020/06/Grade-2.pdf)
LABEL everything please… this includes jackets, clothing, lunch kits, school supplies etc.  So many things go to the Thrift Stores every year because we do not know who belong to the items in our "Lost & Found."
IF you are Late for School
If your child arrives late for school, all our outside doors are locked at this time.  You must bring them to the front doors.  There will be an adult at the front door from 8:30 to 9:00am.  If you are later than this, you will have to call the office to have someone let your child in the front door.  The office number is 250-478-8368. It will be posted on the front door.  This includes the portables because Naomi, our secretary, will have to mark your child as late rather than absent.  Thank you for your attention to this new policy.
PAC Meeting – Tuesday, September 15th
Topic: Ruth King PAC's Zoom Meeting
Time: Sep 15, 2020 06:30 PM Pacific Time (US and Canada)
Join Zoom Meeting
https://us02web.zoom.us/j/82281261954?pwd=SzRRMUhGRjVBNGtvTis4MnRMM0Y5QT09
Respectfully,
Ms.V.Ives
Principal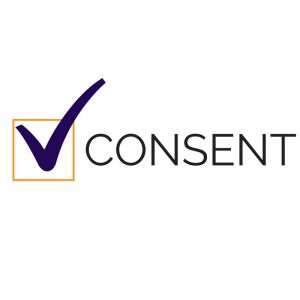 The Daily Health Student Health Assessment information has now been added to the online consent portal. All parents/guardians must carefully review this information and agree that they will perform daily health assessments as outlined in the Daily Student Health Agreement prior to the child attending school.
Please note all consents forms need to be completed and are included with the above link.  
If you have any questions, please contact the  front office at 250-478-8368.  Naomi will be able to help you.
Before sending your child to school remember to review the
Daily Health Check: 
Daily Health Check
1. Symptoms of Illness*
Does your child have any of the following symptoms?
CIRCLE ONE
Fever
YES
NO
Chills
YES
NO
Cough or worsening of chronic cough
YES
NO
Shortness of breath
YES
NO
Sore throat
YES
NO
Runny nose / stuffy nose
YES
NO
Loss of sense of smell or taste
YES
NO
Headache
YES
NO
Fatigue
YES
NO
Diarrhea
YES
NO
Loss of appetite
YES
NO
Nausea or vomiting
YES
NO
Muscle aches
YES
NO
Conjunctivitis (pink eye)
YES
NO
Dizziness, confusion
YES
NO
Abdominal pain
YES
NO
Skin rashes or discolouration of fingers or toes
YES
NO
2. International Travel
Have you or anyone in your household returned from travel outside Canada in the last 14 days?
YES
NO
3. Confirmed Contact
Are you or is anyone in your household a confirmed contact of a person confirmed to have COVID-19?
YES
NO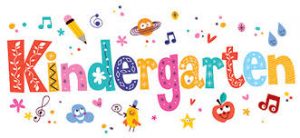 Dear Parents/Guardians of 2020/2021 Kindergarten Students,
We are very pleased to welcome you and your child to Ruth King Elementary School.  It was fantastic to see so many students and parents at our "Welcome to Kindergarten" in June.  We are looking forward to a fantastic year even though we have some very strict Health & Safety Guidelines in which to follow.
The Ruth King Kindergarten teachers, Ms. Morris, Ms. Gronow, and Ms. Hjermstad are very excited to see you on Thursday, September 10th for 1 one hour and 15 minutes to welcome you back and run through the health & safety procedures.
Session #1 – 8:30am to 9:45am – attend if your child's last name starts with A to K
Session #2 –  10:30am to 11:45am – attend if your child's last name starts with L to Z
Gradual Entry to Kindergarten
Monday, Sept 14th
8:30am – 11:55pm – students with last names A to K
12:40pm – 2:23pm – students with last names L to Z
Tuesday, Sept 15th
8:30am – 11:55pm – students with last names L to Z
12:40pm – 2:23pm – students with last names A to K
Wednesday, Sept 16th
8:30am – 2:23am – all students attend
We look forward to seeing you!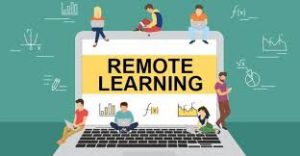 Dear Parents/Guardians,
Thank you for making an important choice for your child's learning – we know it was not easy. We want to provide you with a bit of information and timeline about Remote Learning in SD62.
As Remote Learning is a new way of learning in our school and district, we are still assessing how many families will be taking advantage of this option. We do know that Remote Learning for your child(ren) will not begin at the same time as it will for students attending in-class. The district is busy hiring teachers to fill the Remote Learning positions. From there, the teacher will connect with families and plan for instruction. All of this will take some time.
Schedule and Subjects
Schedules and content will look different for students in Remote Learning. Teachers will focus largely on Language Arts and Math. Depending on the number of students assigned to a teacher and the depth of content, the teacher may be able to expand into other subjects and areas of instruction at a later date. While there will be some direct instruction from the Remote Learning teacher, it is important for parents/guardians to understand that they will need to provide support for their child(ren) outside of direct instruction time.
At this point, Remote Learning for families is set to begin on September 21 at the earliest. 
You may be thinking that your child should start school now and that if they begin later, they will fall behind. Not to worry, teachers will catch them up nicely. Your child(ren) will not fall behind in their learning.
Please enjoy a few more days of summer break and continue to watch for important communication from us involving Remote Learning for your child.
Transitioning Back to the Classroom
Once you feel your child is ready to go back into the classroom, you are welcome to contact your child's principal. Children can join their class in school at the following times:
Anytime in September
Thursday, November 12 (after Remembrance Day)
Monday, January 4 (after Winter Break)
Monday, March 29 (after Spring Break)
Hello Parents/Guardians,
Welcome Back!  I am happy to finally be sending this email as I am sure you have all been patiently waiting to hear from me as to what is happening with the Return to School at Ruth King.
Option #1:  In-Class Students 
Thursday, September 10th will be your child's first day of school and we are so excited to see everyone again and meet our new students.  This day will be our Health & Safety Orientation to go over all of our new procedures due to Covid-19.  All students who have opted for the in-class instruction are invited to attend for 1 hour and 15 minutes.  We are staggering the day so that we do not have everyone here at the same time for the orientation.
            Here is the schedule for Thursday, September 10th
Session #1  – 8:30am to 9:45am – attend if your child's last name starts with A to K
Session #2  –  10:30am to 11:45am – attend if your child's last name starts with L to Z
Tuesday, September 14th
All in-class students will attend from 8:30am to 2:23pm
NOTE:  Kindergarten Student Gradual Entry Schedule will be sent in a separate email.
Option #2: Gradual Return/ Remote Learning Students
We are working on plans for these students and anticipate that this learning will start around September 21st. Students choosing remote learning will be with a different teacher on-line and may come back to in-class instruction during the natural breaks (ie. Christmas, Spring Break) within the school year or in consultation with the Principal.
IMPORTANT:   Return to School Survey
We have not heard from 75 families on the survey as to what your plans are.  At this point, please email me with your child's full name and choice so that we can plan accordingly.  The three choices are:
In-class instruction
Gradual return to in-class instruction/ Remote Learning
Homeschool (which means you will be removed from the Ruth King School registration)
Procedure for drop off and pick up of students at Ruth King:
All students should be dropped off on Matson Road and then walk across the field.
Look for the Division # which is painted on the pavement followed by a line up of painted white hearts. (Teachers will be emailing you on Tuesday, September 8thto let you know which division your child is in and who their teacher will be.)
Parents are asked not to enter our building at this time.You may be on the field as long as you are social distancing from other people.  We are lucky to have such a large field.
If you are late for school, please come to the front door.An adult will be there until 9:00am to let you in as the door will remain locked throughout the day.   If you arrive later than 9:00am, please call the school office at 250-478-8368 and we will let you in.
If you have any questions please feel free to email me.