Journeys of the Heart is a "FREE-OF-CHARGE" 10 month (30 week) cultural early learning program for Aboriginal children ages 2-5 years and their families. Program structure and delivery is designed to provide opportunities to empower and contribute to positive cultural identity within Aboriginal children and their families.
Through out the 10 months, Journeys of the Heart strives to nurture a child's cultural identity while preparing and providing children and caregivers with skills and tools to promote a positive transition into the public school system. Journeys of the Heart has incorporated Seeds of Empathy, which fosters the development of empathy and emotional literacy. It also includes Moe the Mouse, an innovative early speech and language resource that uses Aboriginal toys and stories to enhance language development.
LOCATIONS & TIMES:
NEW LOCATION:              Ruth King Elementary, Monday & Wednesday 9:00am-11:30am
A 1:00pm – 3:30pm class will be added once registration picks up
Craigflower Elementary, Tuesday & Thursday, 9:00am – 11:30pm & 1:00pm – 3:30 pm
For more information or to register, please contact Jackie Moffatt at 250-384-9466
Ext. 251 or Julia Clifton at 250-384-9466 Ext. 250 at Hulitan Family and Community Services Society.
All proceeds will benefit the Grade 5 Year End Trip to Camp Thunderbird!
Date:  Sunday, January 8, 2017
Please have your recyclable bottles/cans clearly marked "Ruth King Grade 5" at your curb by 8:30 a.m. ready for pick up.
You can also drop off your donations at Ruth King School (2764 Jacklin Rd) at any time between 9 a.m. and 2 p.m.
We appreciate your support!
Registration for the 2017/2018 school year
January 23 – 27, 2017
beginning at 8 a.m.
See link below from more information.
Scholastic Book Fair
November 21- November 23 Open 2:00 p.m. – 3:00 p.m.
November 24 Open Noon – 7:00 p.m.
November 28 – 29 Open 2:00 p.m. – 3:00 p.m.
November 30 Open 2 – 4 p.m.
Please see attached Newsletter in regards to the upcoming Christmas Store.  Dates are still to be determined.   See Ramona Melanson @ Strong Start for donations, volunteer or questions.
See link below:
Wear an Orange Shirt "Every child matters" Friday  September 30th

This day is an opportunity for First Nations, local governments, schools and communities to come together in the spirit of reconciliation and hope for generations of children to come.
Bring a Toonie for Terry!  Friday, September 15 the entire school will run together for the Terry Fox Run.  All Toonie donations will be donated to the Terry Fox Foundation.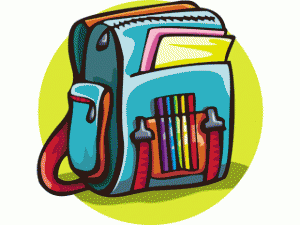 Costco has generously donated 50 backpacks for our students.  These backpacks will be available the first week of school in September and will be in our foyer on a first come, first serve basis.  We ask families to only take one per RK student in your family.
Each back pack will contain a ruler, an eraser, a pencil case & a paper folder!
Thank you Costco!
Dear Ruth King families, students and community,
My name is Mark Kaercher and I wanted to express how excited and honored I am to have been appointed Principal of Ruth King Elementary School next school year. I have heard many wonderful and positive stories about Ruth King and I look forward to being a part of the Ruth King team. I have served as a Vice Principal in the Sooke School District for (7) years. In that time I have been afforded the opportunity to work at: Colwood Elementary School, Millstream Elementary School and WestShore Center for Learning and Training. I have thoroughly enjoyed my time and learned a lot in each of these fantastic schools.
Outside of my job, I enjoy spending time with my family, consisting of my wife and our 4 young children. I have always been an active community member and have served as a coach for multiple sports- in multiple communities- including the West Shore- for the past 20 years. I also enjoy leading an active, healthy life style and spending as much time outside as possible.
If we don't connect before the end of June, I look forward to meeting you and working with you and your children in September. Should you have any questions along the way, please don't hesitate to contact me and I will do what I can to assist you. I hope that you have an enjoyable, safe and relaxing summer. See you in September.   I can be reached by email at: mkaercher@sd62.bc.ca