Wear an Orange Shirt "Every child matters" Friday  September 30th

This day is an opportunity for First Nations, local governments, schools and communities to come together in the spirit of reconciliation and hope for generations of children to come.
Bring a Toonie for Terry!  Friday, September 15 the entire school will run together for the Terry Fox Run.  All Toonie donations will be donated to the Terry Fox Foundation.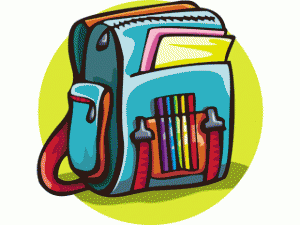 Costco has generously donated 50 backpacks for our students.  These backpacks will be available the first week of school in September and will be in our foyer on a first come, first serve basis.  We ask families to only take one per RK student in your family.
Each back pack will contain a ruler, an eraser, a pencil case & a paper folder!
Thank you Costco!
2016/2017 Kindergarten parents have been (snail) mailed a package of information from the school regarding the Gradual Entry times and days for their children. Conferences with the teacher will be held on Friday, September 9th, gradual entry will begin Monday, September 12th and Tuesday, September 13th. The first regular day for Kindergarten is Wednesday, September 14th from 8:30 – 2:23.  Please see attached docs to find your child's CONFERNECE time and GRADUAL ENTRY GROUP  (A or B)
Please contact our school office at (250) 478.8368 on August 29th should you require any further information.
MS HJERMSTAD K CLASS SEPTEMBER 2016
MS BATTISTONI K CLASS SEPTEMBER 2016
RUTH KING SCHOOL PROCEDURES
FIRST WEEK BACK (SEPT. 6TH – 9th )
WELCOME BACK! The first day of school is September 6TH – morning only. Grades 1 to 5 will be in attendance for 2.5 hours (8:30 a.m. to ll:00 a.m.) on day 1.  On the morning of the first day, all students will return to the classroom they were in for the 2015-2016 school year. They will be welcomed back by their June 2016 teacher wherever possible. Students do not bring their school supplies with them on the first day. At 11:00 students will be dismissed.
After School Program is not in session until Monday, Sept. 12th.
Hot Lunch Program does not begin until Sept. 12th as well.
During the first week, students will be in classes with their current classmates, but there may be changes, depending on enrollment numbers. Despite classroom placements, regular school hours will be in effect as of September 7th for grades 1 to 5. The morning bell rings at 8:25 a.m. – classes begin at 8:30. Lunch is from 12:00 to 12:45. Students are dismissed at 2:23 p.m.
Students should bring their school supplies with them on Friday, September 9TH, 2016 
**All new students to RUTH KING Elementary – Please report to
the office on the first day**
Dear Ruth King families, students and community,
My name is Mark Kaercher and I wanted to express how excited and honored I am to have been appointed Principal of Ruth King Elementary School next school year. I have heard many wonderful and positive stories about Ruth King and I look forward to being a part of the Ruth King team. I have served as a Vice Principal in the Sooke School District for (7) years. In that time I have been afforded the opportunity to work at: Colwood Elementary School, Millstream Elementary School and WestShore Center for Learning and Training. I have thoroughly enjoyed my time and learned a lot in each of these fantastic schools.
Outside of my job, I enjoy spending time with my family, consisting of my wife and our 4 young children. I have always been an active community member and have served as a coach for multiple sports- in multiple communities- including the West Shore- for the past 20 years. I also enjoy leading an active, healthy life style and spending as much time outside as possible.
If we don't connect before the end of June, I look forward to meeting you and working with you and your children in September. Should you have any questions along the way, please don't hesitate to contact me and I will do what I can to assist you. I hope that you have an enjoyable, safe and relaxing summer. See you in September.   I can be reached by email at: mkaercher@sd62.bc.ca
The office will be open July 4th and July 5th from 8:30 – 3:30. On July 6th the office will be opened from 9:00 – 12:00. 
Ruth King office will be closed for the summer July 7th – August 26th
 We will re-open on Monday, August 29th at 8:00.
 First day back for students – Tuesday, September 6th (8:30 – 11:00)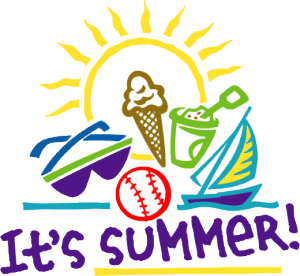 This week's ROCKET can be found under the PARENTS menu at the top of the page.
Friday is FUN DAY!  We will have a morning of fun, active stations for students.  There will be a big Bouncy Castle (thank you PAC!) and 11 other stations.  Students are divided into "family" groupings – in each group there will be students from Kindergarten to Grade 5 🙂
Send your child to school on Friday with lots of water, sunscreen, snacks and layers of clothes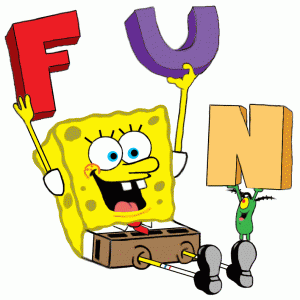 as we will be outside for about 3 hours!
Our RK PAC is providing a Hot Dog lunch  (thanks PAC!) – with juice and chips – for each child.  Our regular lunch program will be available as well.  If your child requires a special hot dog (veggie?) or bun (gluten free?) please let your child's teacher know by Wednesday.  Thank you.
As with all PAC activities, volunteers are needed to make these events successful – please email ruthkingpac@gmail.com  if you are able to help before, during or after the hot dog lunch (starting about 10:45 , ending about 1:00)
Have a great week everyone!
This week's ROCKET can be found under the PARENTS menu at the top of the page