New! Parents MUST book in advance to attend.
Book up to 48 hours in advance
Only one adult can accompany child(ren)
Adult must wear mask at all times
Families may only attend/book one inside day per week maximum
Enter the classroom by the outside yellow ramp – far corner of school
The Ruth King Strong Start schedule is;
Monday 9-11am @ the classroom
Tuesday 9-11am @ outside Centennial Park (on Carlow)
Wednesday 9-11am @the classroom
Thursday 9-11am @outside Ruth King Primary Playground
Friday 9-11am @the classroom
Please follow the link provided to register:
https://jump.sd62.bc.ca/strong_start_ruthking_bookings
It was nice to meet some more parents on the Zoom PAC meeting this past Tuesday.  With COVID-19 there have definitely been some set backs, but I feel like the virtual meetings have made it easier for some parents to join the meetings from the comfort of their own homes.  Thank you to the executive for setting up these meetings.  The PAC is organizing a bottle drive fundraiser for this coming Sunday, October 25th from 9:30am to 12:30pm.  Please save your bottles and cans for this event.  Volunteers are needed, please contact the PAC either through myself or on the Facebook PAC page for Ruth King.
Please remember to check in with your child every morning to make sure they are not sick or exhibiting any signs of Covid-19.  The "Daily Self Check," is available for your reference.
If your child misses school due to illness, it is difficult for your child's teacher to catch them up on everything that they missed, as much of what the teachers do is build into their lessons through different means, such as lectures, videos, readings, debates, oral interactions, etc.  Please have your child write in a journal or tell a story, read a novel or book of their choosing, do some basic math fact practice, draw and colour, do some physical exercises, etc.  The teacher will provide what they can, but it may not be exactly what your child has missed.
Important:  Please send in your PINK verification forms if you have not done so already.  We will only release your child to the people who are listed in your emergency contact list.  If you need to change the people who are on your Emergency Contact List, please contact the school to update.
Upcoming Events:  Parent/Teacher interviews will take place between November 16th to 27th.  Your child's teacher will contact you to set up a suitable time for you to meet with them.  We will not be having interviews within the school building at this time, but they will either be done over the phone, through Zoom or other virtual method, or in person outside socially distanced.
October 21st – we will be having a Lock Down Drill at 9:55am
October 23rd – No School – Professional Development Day
October 27th – Public Board Meeting – 7pm
November 4th – Photo Retake Day
November 10th – PAC meeting – 6:30pm (Zoom)
November 19th – Early dismissal 11:23pm for parent/teacher interviews
November 20th – No School – Professional Development Day
We have the Great Canadian Shakeout Earthquake Drill on Thurday, Oct. 15th and there is a PAC meeting via Zoom on Tuesday, October 13th at 6:30pm.  Check the Ruth King PAC facebook page for the link to join.
Please remember to email your child's teacher if they will be away from school and also continue doing the "Daily Health Checks", before sending your child to school.  I have had to send numerous students home who have come to school sick. Thank you for your help with this.
Please remember to stay off the pavement areas where students are lining up so that teachers can social distance from you.  It is preferable if you stay on the grassy areas when dropping your child off at school.  If your child comes late to school, please bring them to the front entrance and call the office.  (250-478-8368)
Reminder:  Please do not send cupcakes or other treats for your child's birthday at this time.  Because of the Covid Rules around food distribution, we are no longer able to accommodate this within the classrooms.
Upcoming Events:
October 21st – Lock Down Drill
October 23rd – Pro D Day – no school
October 27th – Board Meeting
October 30th – Orange and Black Day or Costume Day

Reminders:
School Photo Day is MONDAY, October 5th.  Do forget to wear something nice for the photos.
If your child is sick or going to be away from school, please email the classroom teacher rather than calling the school office.  Thank you in advance.
Monday, October 12th – Thanksgiving Day – no school
PAC meeting will be Tuesday, October 13th at 6:30pm via ZOOM
Thursday, October 15th – we will be having the Great Canadian Shakeout Earthquake Drill at approximately 10:15am
Please don't forget to do your Consents online.  There are still about 30 students who have not done this yet.  If you are unsure how to do this.  Please call the school to ask. 250-478-8368.
Please return the verification forms so that we can update your information in our system.
Mark your calendars picture day is
Monday, October 5th and will be
taking place in the school gymnasium.  
Reminders:
**Please fill out the online consents as soon as possible.  There are still 65 families who have not filled these out.  It is important as we need parents to ensure they are doing the "daily health checks" at home before sending their child to school.  The consent should only take about two minutes. You do need your child's PEN number for the school cash online, which is a 9 digit number that Naomi can provide for you if you do not have this number.
School Ph# 250-478-8368. https://consent.sd62.bc.ca/apps/OnlineConsent
**Please remember to send in the forms that were sent home last Friday. These forms are very important as they update our emergency procedures and contacts.  Thank you.
**On rainy days, please send your child with rain boots and rain coats as we like the children to get fresh air as much as possible even if it is raining. Because we can only let the children play in certain zones, often the students will be spending recess and lunch on the field where their feet end up wet and cold.
Orange Shirt Day is coming up next week and will take place on Wednesday, September 30th.  Please have your child wear an orange shirt to school to honour those that went to residential school.  Why do we wear Orange Shirts?
Orange Shirt Dayis a day when we honour the Indigenous children who were sent away to residential schools in Canada and learn more about the history of those schools.
Wearing an orange shirt and promoting the slogan, "Every Child Matters," is an affirmation of our commitment to raise awareness of the residential school experience and to ensure that every child matters as we focus on our hope for a better future in which children are empowered to help each other.
Picture Day  will be Monday, October 5th.
Just a reminder to all families that Monday is a
Non- Instructional Day, kids have no school.

To report a student absence please email ruthking@sd62.bc.ca
or email your child's teacher directly. 
The safe arrival phone line is now disconnected. Please do not call the main office. 
If your child is sick please keep him / her home to rest and get better.  Thank you everyone.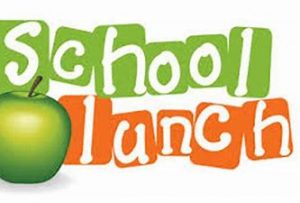 Brown Bag Lunch Program
"We believe a good lunch provides students with the nutritional energy to excel at learning".
If you wish your child to participate in the School Brown Bag Lunch Program for the month of September and October, the form sent home with all students must be signed and returned to your child's teacher by
Monday, September 21st, 2020.   You can also click on the link provided and print a copy. RK Brown Bag Lunch Program
Ruth King Elementary is one of the lucky schools, and we receive a Brown Bag Lunch Program delivered to our school every day.  This program is sponsored/subsidized in part by the Community LINK Program and the School Board.
This year our brown bag lunch program will be $80.00 per month per child, which has been averaged out over the ten months of the school year.  Each lunch costs the School District approximately $4.30 per day, and includes 1/3 of their daily Recommended Nutrient Intake (RNI).  Families who use the Program because it is easier than making lunch at home are asked to pay the full amount requested each month per child.  All other families are asked to contribute their fair share based on their needs.
Some other suggested payment options if you are unable to pay in full might be:
1)      Pay $40.00 with a subsidy of 50%
2)      Pay $20.00 with a subsidy of 75%
3)      Pay $16.00 with a subsidy of 80%
4)      Pay $8.00 with a subsidy of 90%
5)      If you are unable to contribute this month, your child or children are still welcome to register for the program.
No child should go hungry at lunch and
each family should support the program with whatever amount is possible.
Ms.  Ives                                                                                 Karen MacKay
Principal                                                                                Meal Program Coordinator
Instructions for registering for cash online are as follows:         
#1    Complete the consents above at https://consent.sd62.bc.ca/apps/OnlineConsent
#2    After Consenting, wait 24 hours before creating an account on School Cash Online OR paying fees at the school.
#3    Visit the website, School Cash Online: https://sd62.schoolcashonline.com/
#4    Click on "Get Started Today"
#5    Enter first and last name, click "Continue"
#6    Fill out information required (ie.phone number, address etc.) & click "Continue"
#7   Complete information by entering a password & security question.
#8   Check your email inbox (and junk mail) and click on the link to activate your account.  Please make sure to check your spam/junk folder too.
The information collected on this form is required and will be used solely for purposes of accounting for the School Meal Program.  It will be kept secure and confidential in accordance with the Freedom of Information and Protection of Privacy Act.  Any questions concerning the collection and use of this information may be directed to your School Meal Coordinator or the District Community LINK.
Just a reminder to ALL families that the consents need to be completed.
Please go to the link provided and complete the online consents including the Daily Health Check Consent.  This is a requirement for your child to attend school.   https://consent.sd62.bc.ca/apps/OnlineConsent
We hope to have all forms completed so that we can welcome your child to school and know that they are healthy.