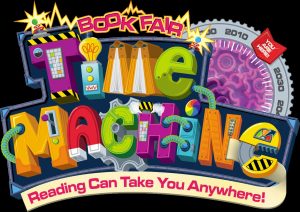 The fun and excitement of a Scholastic Book Fair is coming to our school!  To adapt to our changing needs, Scholastic has developed a program that consists of a traditional In-School Fair with a Virtual Book Fair Component, added on.  We have decided to continue hosting an in-school fair at this time as doing so will enable our PAC to continue with the tradition of providing each student with a book.  (Maximum credit $10. This credit cannot be redeemed through the virtual component.  Students may bring additional money to shop at the fair.  We will be accepting cash for the event only.) Health and Safety protocols will be in place.  Students will be able to shop during their regular library time.  Parents, grandparents, aunts and uncles will be able to make additional purchases by following the Virtual Book Fair link below.
The Scholastic Book Fair is a major annual fundraiser for our school library and as such your participation is greatly appreciated!  Purchases made through the Virtual Fair Link will be delivered to your home address!
Don't miss out!
Our Dual Scholastic Book Fair will start NOVEMBER 19th through NOVEMBER 30th.  The fair will close at 2pm on the last day.
https://bookfairs-canada.myshopify.com/pages/5141362
Happy Reading,
Mr Dranchuk – Teacher Librarian