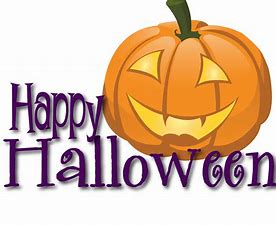 Please refrain from sending Halloween candy or treats to school at this time as we are not allowed to distribute food items from your homes due to the Covid-19 restrictions and policies.
For those who drop off your children at the "Before School Program," please do not drop off any earlier than 7:30am as we do not have any supervisors scheduled to work before this time.  Thank you for your attention to this matter.
Please set up your account for CASH ONLINE as we will not be accepting cash at this time because of Covid-19.  If you are having any issues with this process, please contact the school office and we can help you.
Halloween message from the School District:
Please take a moment to read the following guidelines. We would appreciate if you could go over these points with your child(ren).
These are guidelines – please check with your child's school if they have further recommendations.
SD62 Costume Guidelines:
Face makeup is okay as long as it isn't too scary (students must be identifiable).
Half masks such as masquerade masks are okay unless otherwise stated by your child's school. No full-face masks are permitted.
Friendly clowns, jesters, mimes, etc. are okay. No scary clowns please.
No imitation weapons of any kind will be permitted.
Please use your best judgement to ensure costumes are appropriate for school wear.
These guidelines are in place so that students can be easily identified. 
Principals and Vice-Principals may ask your child to change in the event a costume is deemed unacceptable. We do our best to create comfortable and safe environments in our schools and we thank you for helping us to do so.