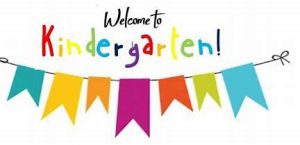 Dear Families,                                                                                                                                                       Monday, June 15, 2020
Welcome to Ruth King Elementary School. For some of you this may be the first time your child is entering the public-school system, but for others this may be your second or third time. "Welcome to Kindergarten" is always an exciting event for me and for the Kindergarten teachers. We cannot wait to meet you and your child. This coming year there are three Kindergarten teachers, Ms. J. Morris, Mrs. K. Gronow, and Mrs. S. Hjermstad.
As you are all well aware, this year has been extremely challenging with the recent COVID pandemic. Despite these challenging times, the staff at Ruth King have been working hard to figure out how to plan an event which will not only introduce you and your child to the staff, but will give you a package of resources to use over the summer. Unfortunately at this time, parents are not allowed into our buildings and therefore we have planned an outdoor drop in event. We have taken many safety precautions to ensure the staff's safety as well as your family's safety. Hopefully the weather will cooperate. Please see the attached Safety Protocol for Parents.
The Outdoor Event will take place on Monday, June 22nd . We invite you to sign up for one of the following times on our google document. Please fill in your child's name on the document. Times available are: (9:00 – 9:45am; 10:00 – 10:45am; 11:00 – 11:45am; 1:00 – 1:45pm; 2:00 – 2:45pm)
Here is the link to the google document:
https://docs.google.com/document/d/12jWgMmX_0UDJUP0ZM9siVlf870bDC6FFEIlBT4h08N4/edit?usp=sharing
The Kindergarten teachers have also put together a presentation for you to watch with your child.
Link to slides presentation on "Welcome to Kindergarten" presentation:
https://docs.google.com/presentation/d/1Nzhgs4TggnAf9fzKHV9zIkb305POuMfJDP2Qc3H11pQ/edit?usp=sharing
We would normally have parents fill this questionnaire out at the "Welcome to Kindergarten" event, but have decided to send it out so that you can fill it out ahead of time. Here is the digital version of our Kindergarten Student Questionnaire:
https://forms.gle/ns5iLwJfCxwseQbz7
In case you are wondering what it looks like inside the school. Ms. Walker (VP) and I have made a video that shows what it looks like inside the building during COVID. Please have a look if you are curious.
https://drive.google.com/file/d/1E8jqAWUQiIQ7g2lGRteFM_zm-8dYR674/view?usp=sharing
I am looking forward to meeting everyone. If you have any questions please do not hesitate to reach out.
Respectfully,
Ms. V. Ives – Principal