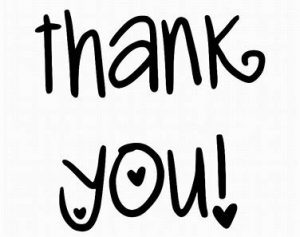 Thank you for all the support in "paying it forward" for another school to get the Mindset Mission Presentation. We sold many, many yo-yos and brought in over $1000.00 to go toward another school's event. Way to go Ruth King! Hopefully your children are enjoying the yo-yos and are learning to do some of the tricks outlined in the guide.
Thank you also goes out to the PAC for organizing the "Spring Dance" and for those of you who volunteered at the dance or by making cupcakes etc. The kids had a blast!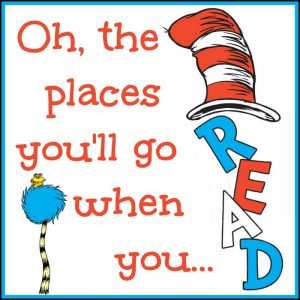 It's Literacy Week and we have several things happening. Please see the schedule below.
This Week:
Monday – Mar.9

·          Monday Morning Meeting – 8:45am

             – Staff Reader's Theatre

             – School Wide "READ" in the gym

·          Model Projects due to the Library

Tuesday – Mar.10

·          Literacy Week Event – Dress as your favorite Book Character

·          Author/Illustrator visit – Lucky Budd (assembly in the gym in the morning)

·          Leadership Morning Meeting in Ms. van der Leeden's classroom

·          PAC is selling Popcorn and Smencils at lunch today – $2.00/bag and $2.00/pencil

·          Skipping Club with Ms. Hesse at lunch – 12:10pm

·          PAC Meeting – 6:30pm in the library

Wednesday – Mar.11

·          Grade 4 Spirit Club Meeting 12:10pm Ms.Denton's Classroom

·          Best Buddies at 12:10pm in the library

Thursday – Mar.12

·          Boot Camp – 8:30am in the gym

·          OPEN HOUSE and LITERACY FAIR – 2:30 to 4:00pm and 5:00 to 6:30pm – Heritage Fair by grade 5's, Model Projects in the Library

·          Skipping Club with Ms. Hesse at lunch – 12:10pm

Friday – Mar.13

·          Literacy Event – Poem in your Pocket Day

·          Literacy Event – READO sheets due to Ms. Walker

·          Boot Camp – 8:30am in the gym

·          Last Day before Spring Break – first day back to school is Monday, March 30th
Messages:
Please send a spare set of clothes to school with your child in case they get wet at recess or lunch. Please also LABEL your children's clothing and other items. Our lost and found is overflowing with unclaimed items!! We end up taking bags of items to the thrift store because items are not claimed.
NO HOME TOYS AT SCHOOL – Reminder to check your child's backpack before sending them to school. Some students are still bringing toys to school from home. This includes sports equipment such as basketballs etc. "Show and Tell" items are okay.
Cell phones need to stay in student back packs while at school. There is a school phone for students to use in case of an emergency.
Please remember to drop your children off on Matson Road rather than at the front entrance of the school. It is much safer on Matson Road. Thank you for your attention to this.
Coming Up:
April 2 – Grade 5's visit Spencer Middle School
April 9 – Early dismissal at 11:23am
April 10 – Good Friday – no school
April 13 – Easter Monday – no school
April 17 – Whole School Photo
April 24 – Pizza Day – PAC sponsored event
April 27 – Pro D day – no school
May 12 – PAC meeting – 6:30pm in the library
May 15 – Pro D day – no school
May 18 – Victoria Day – no school
May 29 – Fun Fair – PAC sponsored event